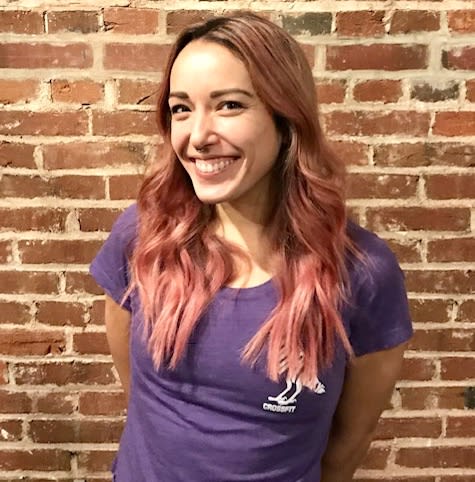 Briana Chang
Why did you start Yoga? And when?
I started doing crossfit a year and a half ago. Prior to that I had been practicing yoga inconsistently for around a decade but I've been practicing 5+ days a week for almost a year.
Favorite WOD? And Why?
I like longer metcons that incorporate barbell or dumbell lifts (especially thrusters). I like the combo of cardio and weights.
Favorite movement to teach?
In yoga, any arm balances or inversions because it usually involves overcoming fears of falling/being upside down and it makes people feel powerful when they hit it.
Life/fitness mantra?
WE'RE ALL JUST DOING OUR BEST HERE, OKAY.
Training specialty?
Vinyasa Flow.